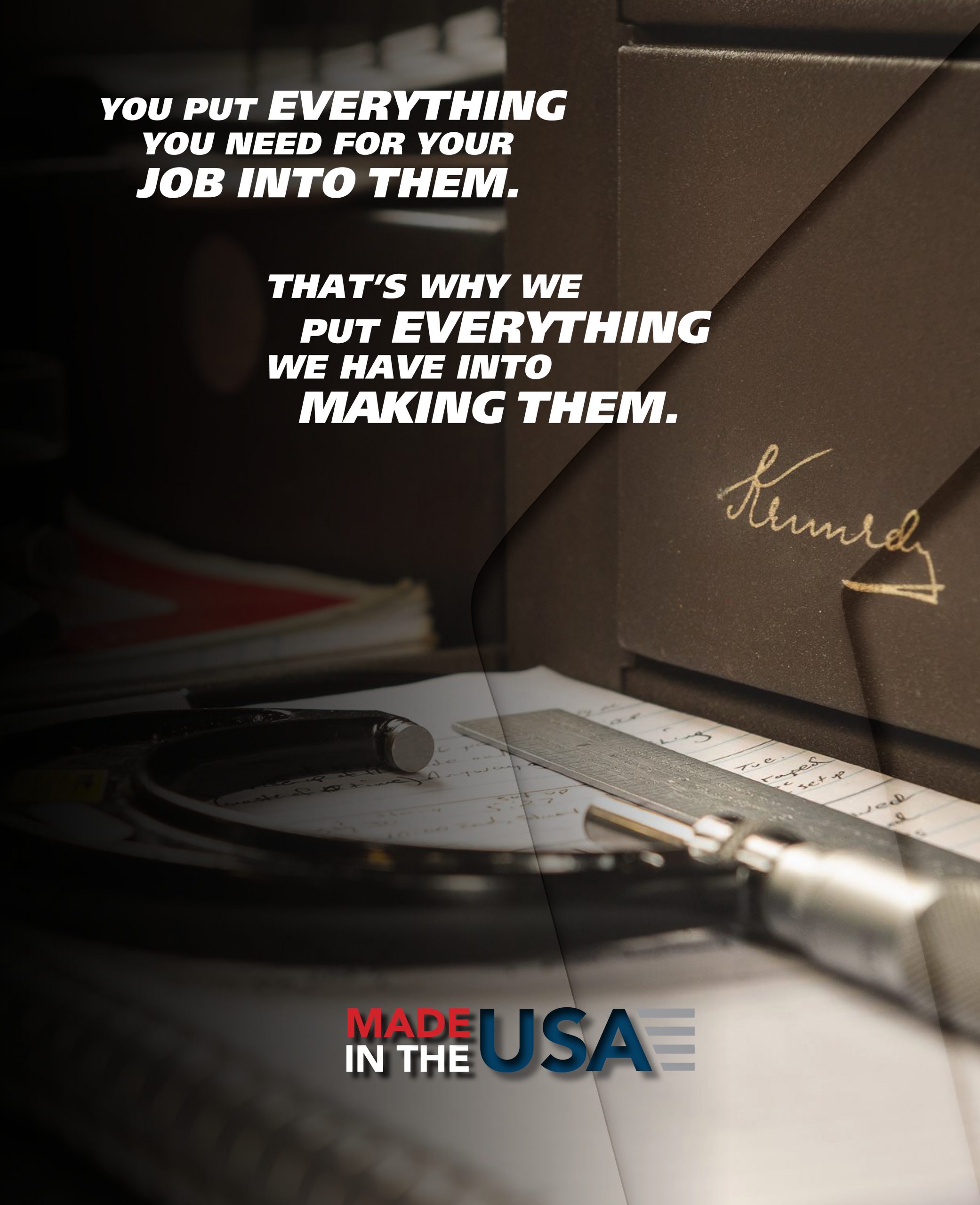 To become an indispensable supplier to our customers by exceeding expectations in quality, delivery, and cost through continuous improvement, innovation and customer experience.
You can plan on plenty of tomorrows for your Kennedy because every one we make is Built Right, Built for Life. Kennedy Manufacturing is an industry leader in steel tool chests, roller cabinets, side cabinets and visual tool control. We pride ourselves in providing quality and engineering controls to develop systems that meet and exceed our customer's expectations. You can customize every department in your facility by mixing and matching Kennedy products. From the machinist chest first manufactured in the 1910's to the roller cabinets and chests produced today; Kennedy has
continued its tradition of industrial quality, security and durability.